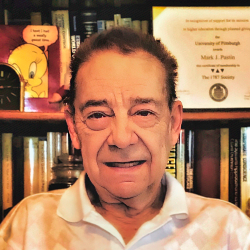 Mark Pastin, PhD
President and CEO
Mark Pastin has advised major corporations and government bodies worldwide since 1973. His book The Hard Problems of Management; Gaining the Ethics Edge (Jossey-Bass: 1986; NTT Publications-Japan: 1994) has won awards in the United States, Brazil, Australia and Japan. Dr. Pastin has authored over 100 articles and books.
Dr. Pastin has advised corporations including Caterpillar, American Express, Medtronic, NYNEX, Blood Systems, Inc., Motorola, General Electric, Texas Instruments, Intel, Cadbury Schweppes, Allied Signal, J.P. Morgan, and GTE Telops. Dr. Pastin has served as advisor to both Houses of Congress and to state and federal agencies. U.S. agencies served include the Internal Revenue Service, the Social Security Administration, and the National Science Foundation. Foreign governments and agencies include the European Community, the Federal Government of Brazil, Mexico (President's Commission on Housing), Australia, Hong Kong (Anti-Corruption Commission), the Republic of China, and the United Kingdom.
Dr. Pastin received his B.A. (summa cum laude) from the University of Pittsburgh and his Ph.D. from Harvard University (Lewis Award). He has served as faculty member and administrator at Indiana University, the University of Michigan, Harvard University, University of Maryland, and Arizona State University. Dr. Pastin has also served as Research Fellow of the Center for Metropolitan Planning and Research at Johns Hopkins.
Dr. Pastin serves on several corporate and non-profit boards. He is recognized in Who's Who in America, Who's Who in Finance and Industry and Who's Who in the World.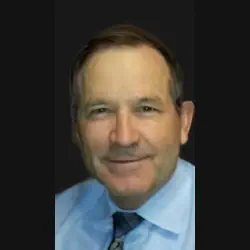 Dr. Mike Walker
Senior Vice President, Risk Management
Dr. Mike Walker serves as Senior Vice President, Risk Management after previously serving as the Chief Audit, Compliance and Ethics Officer for the University of Connecticut (UConn) and the UConn Health Center. His oversight responsibilities at UConn included all aspects of the regulatory environment to include health care delivery, privacy, and research. Mike's prior assignment was with Wake Forest University where he had similar responsibilities.
Dr. Walker received his Ph.D. from the University of North Carolina at Greensboro with a dissertation focused on regulatory stress in academic medicine. Mike also holds masters degrees from Central Michigan University and Appalachian State University. Mike is also a graduate of the Army's Staff College and is a certified as an Army Inspector General and Certified Fraud Examiner (CFE). Mike is well know nationally, presenting at numerous conferences and authoring multiple articles focused on the risk assessment/risk management process.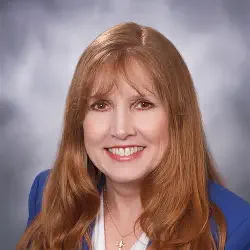 Lynn M. Barrett, ESQ., CHC, CCP
Senior Vice President, Legal Affairs, Health Ethics Trust and Compliance Resource Group, Inc.,
Lynn M. Barrett, Senior Vice President, Legal Affairs, Health Ethics Trust and Compliance Resource Group, Inc., is an experienced healthcare attorney with expertise in matters involving federal and state healthcare laws and regulations. Most recently, Lynn served as General Counsel to one of the largest public health systems in the United States.  Previously, Lynn served as Senior Vice President and Chief Compliance and Ethics Officer for a large multi-facility academic medical system. Lynn has also held senior positions in various national and regional law firms.  In these in-house and law firm positions, she has worked on a wide array of legal and compliance issues. She is Adjunct Professor for Hofstra Law School's Online health law program. She holds leadership positions in the American Bar Association Health Law Section and the American Health Lawyers Association. Lynn received her J.D. degree from New York University School of Law in 1991 and her B.S. from Carnegie-Mellon in 1986.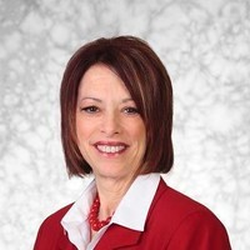 Debra A. Muscio, CCE, CHP, CFE, CHIAP
Senior Vice President, Audit, Privacy & Information Security
Debra Muscio has decades of experience starting, implementing and maintaining Compliance, Privacy, Information Security, and Internal Audit programs. She has developed, administered, and operated these programs for healthcare entities, including Hospitals, Centers of Excellence, Clinics, Ancillary Services, SNFs, Providers, Health Plans, MSOs, and IPAs.
Debra's analytical approach, critical thinking, and business acumen ensure objective analysis of information to produce actionable insights. She served 10 1/2 years as the SVP /Chief Audit, ERM, Privacy, Information Security Ethics, and Compliance Officer for Community Health Systems in Fresno, California, 16 years at the Central Connecticut Health Alliance as Chief Audit and Compliance Officer and 6 years at Hartford Healthcare as Senior Auditor and Interim Director.
Debra has an MBA degree and professional certifications including Certified Compliance Executive (CCE), Certified in Healthcare Compliance (CHC), Certified HIPAA Professional (CHP), Certified Fraud Examiner (CFE), and Certified Healthcare Internal Audit Professional (CHIAP). She is a Fellow of the American College of the Health Ethics Trust. She is active in leadership roles in professional organizations including the Association of Healthcare Internal Auditors (AHIA), Health Care Compliance Association (HCCA), Health Ethics Trust (HET), and Association of Certified Fraud Examiners (ACFE).
Debra has been the recipient of Audit and Compliance Best Practices awards. She was featured in the American Healthcare Leaders January 2018 publication "What You Know Can't Hurt You" and the July 2019 cover of Compliance Today.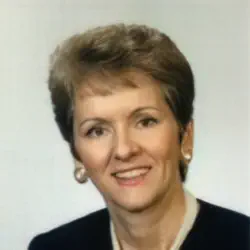 Faith E. Barry
Senior Advisor, Best Compliance Practices
Faith E. Barry serves as Senior Advisor for Best Compliance Practices. Prior to joining HET, she was Vice President, Integrity and Compliance with Interim HealthCare Inc., one of the nation's largest independent providers of home nursing and specialized health care services. Ms. Barry's responsibilities as Vice President for Integrity and Compliance included development and management of the company's Integrity and Compliance function. In 1999, the Interim HealthCare Inc. Integrity and Compliance program was recognized as a Best Compliance Practice in Home Care. In her thirteen years at Interim, Ms. Barry also served as Regional Vice President and Senior Director of Branch Operations.
Prior to her healthcare career, Ms. Barry held management and executive positions in management consulting (Booz, Allen and Hamilton), philanthropy (The Rockefeller Foundation), the performing arts (San Francisco Opera and Oakland Symphony Orchestra associations) and electronics manufacturing (Memorex Corporation and TEC, Inc.).
Ms. Barry received her BA degree from Rosemont College and MBA from the University of Phoenix, where she has since been named Outstanding Alumni. She is a graduate of the Greater Tucson Leadership Program. In 1999, she achieved the designation Certified Compliance Professional.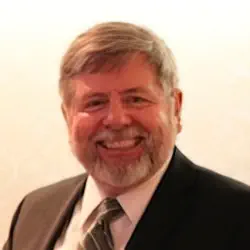 Jim Neal
Senior Advisor, Compliance Program Assessments and Certifications
Jim Neal serves as Senior Advisor for Compliance Program Assessments and Certifications. Prior to joining HET, Jim was Chief Compliance Officer for Millennium Labs. He is recognized as an industry leader, serving in top management compliance positions for over 17 years. Jim has a proven track record in developing and directing highly successful compliance functions capable of promptly detecting or preventing risk issues for health care providers, clinical laboratories and medical device manufacturing organizations. He is knowledgeable on matters relating to compliance with pertinent state, federal and international laws and regulations to include HIPAA, Stark, Anti-kickback, and Civil Monetary Penalties Statute, FCPA, AdvaMed, EucoMed and state reporting requirements.
Prior to becoming CCO at Millennium Labs, Jim worked for Carefusion in 2009, Palomar Pomerado Health System from 1999-2008 as Director of Corporate Compliance and Integrity. He retired from the United States Navy in 1990 as Lieutenant Commander, designator, Special Operations Officer. Jim served for over 24 years active duty, including three combat tours of duty in Republic of Vietnam.
Jim received his BS in Industrial Management from the University of Maryland, College Park. He holds a Certified Compliance Executive Certification (Health Ethics Trust) and is a certified CAPE (State Baldridge) Internal Evaluator (State), Nuclear Biological and Chemical First Responder Trainer (State), AHEARA Contractor Supervisor (EPA), Hazardous Materials Hospital Decontamination Trainer (State), and a Master Training Specialist (Federal Government).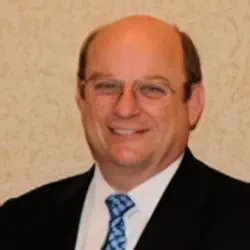 Howard Quinn
Senior Advisor, Health Plan Compliance
Howard Quinn serves as Senior Advisor, Health Plan Compliance. Mr. Quinn is a Market Conduct Examiner, Certified Compliance Professional, Accredited Insurance Examiner, Chartered Life Underwriter and Chartered Financial Consultant.
From 1994 to the present, Mr. Quinn has undertaken examination efforts on behalf of the Arizona Department of  Insurance and Georgia Department of Insurance.  Mr. Quinn has also  conducted market conduct examinations on behalf of United Healthcare,  United Healthcare of Georgia, Principal Life Insurance, The  Travelers, New York Life, Northwestern Mutual Life, The Equitable,  AIG and many other insurance companies and health plans. He has also conducted Conflict of Interest audits for a QIC Medicare program.
Mr. Quinn has a bachelors degree from The University of Arizona, graduate studies at the University of Arizona and Harvard.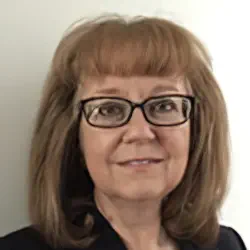 Wendy M. Oravec
Senior Advisor
Wendy M. Oravec serves as Senior Advisor. She previously was a Senior Analyst in the Ethics and Compliance Office at Blue Cross Blue Shield of Michigan. While at Blue Cross, Ms. Oravec's responsibilities included coordination of the Compliance Training Program for all current and newly entering workforce members, and coordinated the yearly update of the company's Corporate Ethics and Compliance policy.
Prior to joining BCBSM, Wendy was Legal Services Coordinator for Community Living Services, Inc., a Detroit-area human services agency that provides supports for persons with developmental disabilities, and for many years was a Medical Technologist in the clinical laboratory of a busy Detroit area hospital.
Wendy received her Bachelor of Science degree from Michigan State University and her Juris Doctor from University of Detroit Mercy School of Law. She has been a licensed attorney in the State of Michigan for over twenty years. She has served on Health Ethics Trust's Education Committee since 2011, completed the Compliance Program Assessors course in 2012 and has participated in a number of compliance program reviews since then. She attained the Certified Compliance Professional designation in 2013.
Questions?
Use the Contact Us button below and we'll be happy to answer your questions, or call us directly at 703-683-7916.