Re-Certification (CCP & CCE)
In 2002, the Trust's Education Committee implemented a continuing education requirement for maintaining certification. This means that all HET CCPs and CCEs who wish to maintain their certification must meet the continuing education requirements over a defined period of time. (The only exception is for individuals who retire while currently certified). This stipulation was introduced because the Trust believes that the field of ethics and compliance is evolving rapidly and that continuing education is important to meet the growing challenges in the field of compliance/ethics.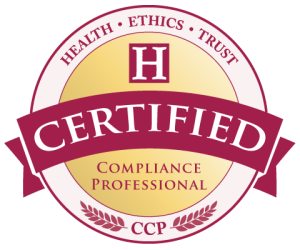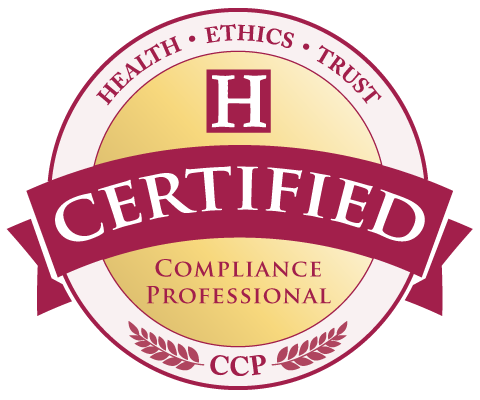 Compliance professionals who wish to maintain their certification must complete certain requirements and obtain 40 points in specified sections within 3 years of their initial certification or last re-certification.
Applicants must obtain 24 of the 40 points through work experience AND courses offered by the Council and or/HET. Additional points must be earned in these or other categories. Use this application form to provide the information needed to verify your satisfaction of these requirements. (See the specific criteria within each section for detailed information about each requirement.)
Compliance Work Experience 8 POINTS (Minimum)
Continuing Education – CEO/HET 16 POINTS (Minimum)
Additional Points 16 POINTS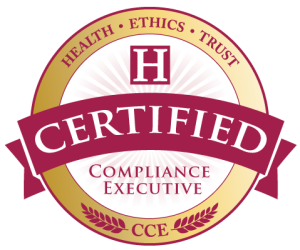 There is an application fee of $150.00 to process each re-certification application. This fee is reduced to $75 for employees of organizations that are members of the Health Ethics Trust and/or Council of Ethical Organizations.
To apply for recertification email a completed application to DirectorOfPrograms@corporateethics.com, or mail one copy your completed application and supporting documentation to: Health Ethics Trust, ATTN: Certification, 17205 Regent Drive, Alexandria, VA 22307.
Choosing the Right Certification is Important.
Click the button below to contact us with questions or concerns or call us at 703-683-7916.