Washington Executive Course
Healthcare Compliance Education for Executives
The Washington Executive Course is the Trust's most advanced healthcare compliance education program, which is offered to senior compliance executives of organizations, business units (hospital, health plan, region) or business lines (behavioral health, home care, hospice, commercial health plan, government health plan). The Washington Course combines the best features of an interactive seminar with the content of an Certification Intensive Course. You will be around the table with other experienced compliance professionals, while also getting the content of one of the Trust's Certification Intensive Courses, which are comprehensive of compliance program practices and trends. Those who complete the Washington Course satisfy all educational requirements for the Certified Compliance Executive (CCE) credential, the highest level credential in healthcare.
This program is normally held once per calendar year.
Old Town Alexandria makes the perfect setting for this course, attendees are minutes away from the attractions in the nation's capital as well as the new National Harbor. Trust staff will assist each enrollee with hotel accommodations and local activities.
Enjoy a Vendor-free learning environment as per Health Ethics Trust standard practice.
Topics
In addition to the core topics of interest to most chief compliance officers, there will be special emphasis on such topics as:
Stay Tuned for 2016 Dates
Tuition
$1,095 Government / Academic
$1,295 Members
$1,595 Non-Members
Intended Audience:
Compliance Executives who have already achieved a basic compliance certification through the Trust or another accredited entity. Qualified individuals who have not achieved basic certification can attend the program to meet requirements for the Trust's Certified Compliance Professional  CCP credential.
Advanced Investigation Techniques

Stark Law & Anti-Kickback Statute

Program Assessment Measures & Methods
Governance and Board Relationships

Conflicts of Interest Management
Internal Reporting Operations
Compliance Risk Assessment Methods
Designing Effective Training 
Research Compliance
Selina Coleman
Sr. Associate, Norton Rose Fulbright
Selina practices healthcare law at the Washington, D.C. office of Norton Rose Fulbright.  Focusing on regulatory and litigation matters, Selina provides guidance on compliance questions related to the Physician Payments Sunshine Act, government investigations of Medicare or Medicaid billing, self-disclosures related to fraud-and-abuse laws, and appeals related to administrative reimbursement. Her clients include hospitals, pharmaceutical and medical-device manufacturers, and national retail pharmacy chains.  Selina also serves as the Steering Committee Co-Chair for the Health Law Section of the D.C. Bar.
Relevant Publication:
Mark Faccenda
Partner, Norton Rose Fulbright
Mark Faccenda is a Partner in the Washington, D.C. office. As part of Norton Rose Fulbright's health care transactional group, Mark has represented health care industry clients on regulatory and transactional matters. Representative clients include pharmaceutical manufacturers, academic medical centers, health systems, physician groups, physician/hospital joint ventures, long-term care facilities and durable medical equipment suppliers.
Prior to joining, Mark worked for the Pennsylvania House of Representatives Legislative Office for Research Liaison where he conducted economic and health care regulatory research in support of prospective legislation.
Andrew Grosso
Principal Attorney, Andrew Grosso & Associates
Andrew Grosso is a former Assistant U.S. Attorney who started his law practice in Washington, D.C. in 1994. He is a graduate of the law school of the University of Notre Dame, and holds master of science degrees in both physics and computer science from Rensselaer Polytechnic Institute. As an Assistant U.S. Attorney, he served from 1983 through 1994 in Tampa, in the Middle District of Florida, and in Boston, in the District of Massachusetts, concentrating in the criminal prosecution of government program fraud. He founded the Department of Justice's first health care fraud task force, and was a founding member of the Department's national Health Care Fraud Working Group.
Daniel LaVoie
Compliance Education Program Manager, Maxim Healthcare
Daniel Lavoie is the Compliance Education Program Manager at Maxim Healthcare Services. He began his career at Maxim Healthcare in 2010 as a Healthcare Recruiter and quickly found a niche in the field of Compliance.
Since 2012, Daniel has been developing and maintaining the compliance and ethics education and training program at Maxim Healthcare which employs over 30,000 employees with over 20,000 being caregivers. His passion for the field of compliance and ethics is prime example of why Maxim's compliance education and training program is a best practice in this industry.
Daniel graduated from the University of South Florida in 2008 with a degree in Political Science.
Mark Pastin
President, Health Ethics Trust
Mark J. Pastin, Ph.D., is President of the Council of Ethical Organizations and Health Ethics Trust. The Council was founded by Dr. Pastin and associates in 1980. The Council is a non-profit organization dedicated to practical approaches to ethics and compliance issues. The Council supports research on effective compliance practices through its Ethics Benchmarks' program. Nearly one million employees and over 400 companies have participated in the Council compliance practices research program since 1986.
The Council established the Health Ethics Trust in 1995 to serve the ethics and compliance needs of healthcare organizations. Trust membership has grown rapidly across sectors of the healthcare industry, and the Trust now sponsors the annual Healthcare Best Compliance Practices Forum.
Mike Walker
President, USolutions
Mike Walker is a Ph.D. with over 24 years of academic medical center and higher education experience to include positions at Wake Forest University/Wake Forest Baptist Medical Center, University of Connecticut/University of Connecticut Health Center and North Carolina State University.  Mike's most recent experience (2005-2013) was at University of Connecticut where he lead a 32 person compliance, audit and ethics department that had umbrella responsibility for the main campus at Storrs, five regional campuses and the UConn Health Center in Farmington, CT.
HET Certification:
The Washington Executive Course provides innovative healthcare compliance education while meeting all of the educational requirements to receive or renew the CCE credential. Those seeking to receive or renew the CCP credential can attend this program based on availability. The design of this program was driven by HET members and the Trust's Education Committee.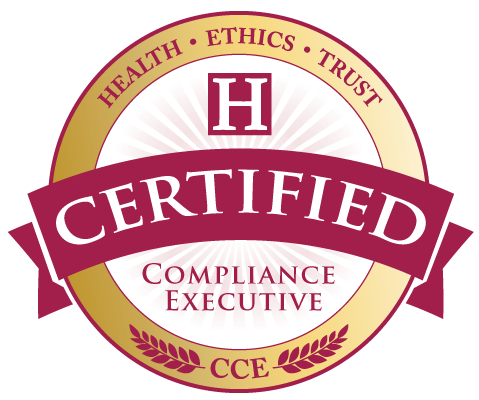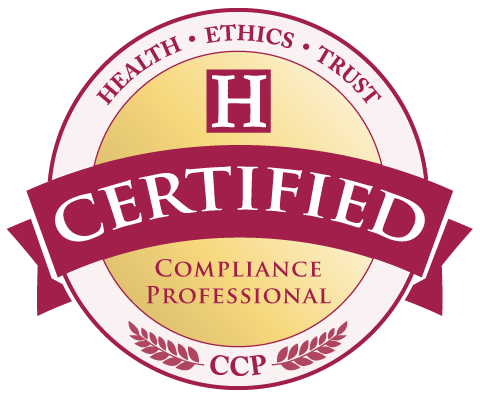 CEU's Towards External Certifications:
Compliance Certification Board (CCB) will designate 21.9 CEUs for this program towards the following credentials: Certified in Healthcare Compliance (CHC), Certified in Healthcare Compliance Fellow (CHC-F), Certified Compliance & Ethics Professional (CCEP), Certified Compliance & Ethics Professional Fellow (CCEP-F), Certified in Healthcare Research Compliance (CHRC), and Certified in Healthcare Privacy Compliance (CHPC).

Choosing a Course is a Big Decision.
We welcome your questions. Get in touch by using the linked form below or by calling us at 703-683-7916.